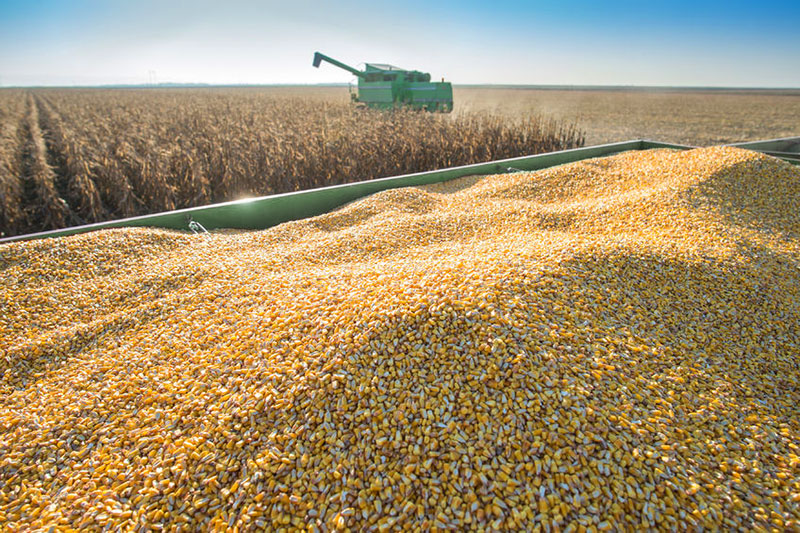 Three-Quarters Done With Beans, Corn Next
Trent Brandenburg is happy with his soybean crop this year, "the yield is far surpassing what I expected, now if only we can get the prices up." Trent harvested about 200 acres of corn and decided it was too wet (22% moisture) so he started on his soybeans and is now about three-quarters done with beans.
The problem areas in both corn and bean fields are where water stood from the recent heavy rains. It wasn't wet enough to kill the plants, but the lack of aeration in the flooded soil stunted the plant growth, causing a noticeable yield reduction in the ponded areas, in the 15-20 bushel-per-acre range. Trent's corn "looks extremely good" so he will be starting that harvest now.