"5.5 Inches Of Rain Overnight"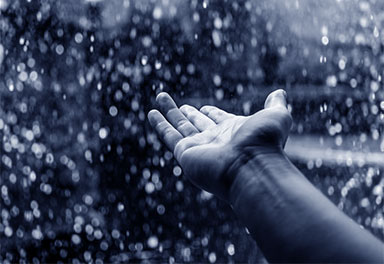 Asked what a farmer does when 5.5 inches of rain falls on his place overnight, Trent Brandenburg replied,"Stay in the house!" During the overnight between Thursday and Friday, May 18 and 19, a 5.5-inch rainfall was reported at Cerro Gordo. Trent knew of measurements up to 7 inches. Trent surveyed his acreage Friday and found only about 5 per cent to be badly ponded. The wet soil will delay the needed replanting.
Trent had already begun replanting some corn acreage ponded in previous rainfalls, and was not yet done with soybean planting, so this work gets added to the replanting needed from the most recent "rain event" The replanted corn also creates a harvest problem because it will mature later than the surrounding corn from the original planting. So the replanted corn's moisture content will be too high for safe storage at the time the drier surrounding corn can be picked. This will require more passes through the field to harvest the entire crop. "We'll get through it," Trent observed.